Imagine you're in a crowd pouring out of a late night concert. Tired and hungry, you remember the cupboards at home are bare. Do not despair.
In the brave new world of retail this won't necessitate a trek out to the nearest late night supermarket. Instead the shop can come to you.
With the touch of an app button, you hail a low-slung electric vehicle, like a glass-sided motorhome, which quietly glides into a parking space near you.
You enter the shop by swiping your mobile phone at the door, pick up your wares and swipe out again. There's no cashier or sales assistant, and no-one to clean up if you drop a carton of milk on your toe.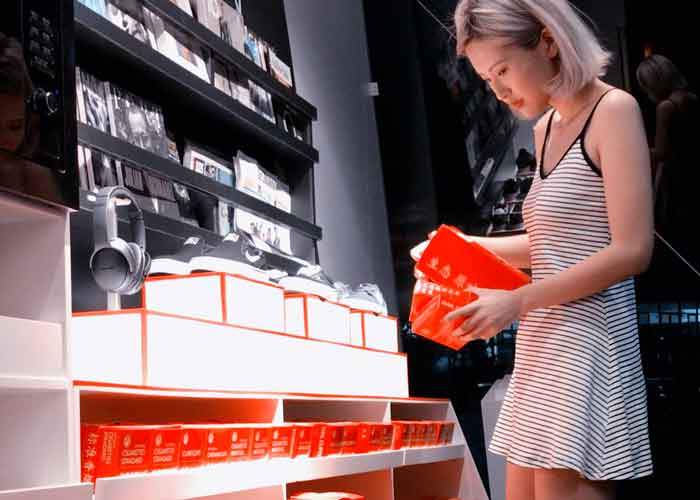 The Moby Mart is one vision of the future that has had its first test-run on the streets of Shanghai. The self-driving software is not yet operational and sometimes this beta-version needs a helping hand to keep it on the move.
But the concept is there, says the team behind it, the Swedish start-up Wheelys in collaboration with China's Hefei University of Technology. They predict a future in which everyone, from big retailers to small communities, will employ their own mobile, automatic grocery.
Bo Wu, Moby Mart's chief technology officer believes we're on the cusp of "a big revolution" in retail. Taking developments in self-driving vehicles, mobile payments, data analysis and wireless tagging of stock - all established technologies - there's a huge potential to overhaul the shopping experience.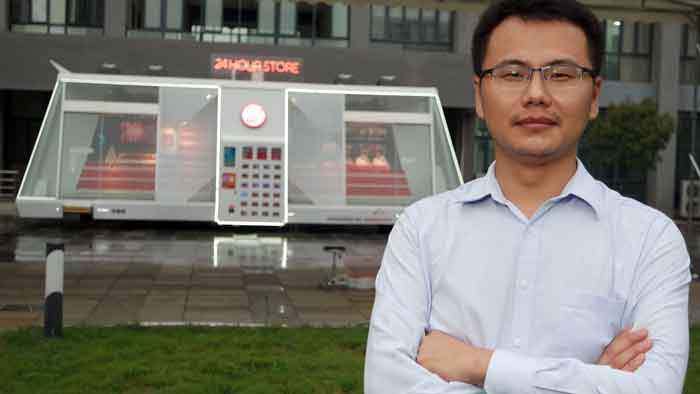 We think people's lifestyles will be changed by this and we are going to change the world." Bo Wu, Moby Mart
While this is the kind of technology currently being road-tested as the ground gives beneath traditional town centre chains, department stores and the big shopping centres, it's still very much in its early stages.
There are lots of hurdles – not least regulations on driverless vehicles - to overcome before it becomes reality for an automatic shop to trundle around to where shoppers want it, or to drive itself to be restocked at a warehouse, before trundling out once more.
So far, two Moby Marts have been sold, which the company expects to be in operation early next year.
But other new models of retailing are rapidly being rolled out, integrating the advantages of digital technology into the real world.